BEGINNER ACOUSTIC GUITAR LESSONS AND ELECTRIC GUITAR LESSONS ESPAÑOL

Register your e-mail and receive 4 FREE videos !!




Welecome to Guitarsimple

This web site contains acoustic guitar lessons and electric Guitar lessons ON VIDEO, especially designed for beginners.

You can have immediate access to see or download excellent quality videos with hand close view to help you learn fast and easy.

The main difference with my method is that I provide SIMPLE AND CLEAR instructions




Guitar Courses are mostly complicated

because teachers try to apply the same system they learned, desgined to create professional musicians. I developed my own system totally different from what I learned in College, based on my many years of experience with beginners. So... you're safe with me !

I know there are hundreds of guitar lessons online for free, but they are not organized and some even recorded by amateurs.

Invest a very tiny amount in my BASIC guitar lessons and THEN... browse all you want, for free guitar lessons,

after

you understand the basics of acoustic guitar and electric guitar.

I decided to maintain a

low cost

to help more people from more countries even if their budget is very limited.


My instructions are very simple. I do my very best to take it slow, step by step, because my goal is, to teach anyone who wants to learn and not only the most talented.


Guitars and accesories online
Beginner Level (17 videos)
for one single payment of
$47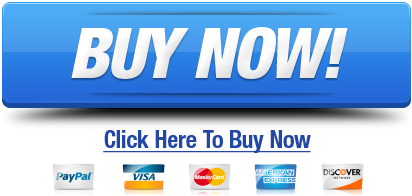 2CheckOut.com Inc. (Ohio, USA) is an authorized retailer
for goods and services provided by www.guitarsimple.com

In general terms, we start from zero and I take you step by step adding new elements anyone could follow. If you want to know the full details of each lesson, just send me an e-mail to: alvaro@guitarsimple.com
I'll be happy to answer your questions.
You can also learn to TUNE your guitar all by yourself with my
Guitar Tuning Instructional Video
A 53 min. Complete Guitar Tuning Tutorial
This video is the most important lesson inside the Beginners Course because tuning is a big ideal.



Thank you for your visit!


Here's a great tool for guitar players:
click here to download this amazing tablature software. It's FREE.


The Course also includes all basic Guitar Chords you MUST learn:

- All major and minor chords.

-A short theory class to help you find sharp and flat chords all by yourself and

-The most common "weird" named chords. Very often used in guitar playing so you can have a basic chord video library ready to use anytime you want, to learn your favorite songs.

Subscribe to my newsletter to receive my articles about specific topics, updates and promotions !!...You can also suggest ideas for topics.


Why choose GUITARSIMPLE ?


-The system goes step by step adding new content to improve your skills.

-We use music and drum tracks to have fun while we learn.

-You get lessons for both, acoustic AND electric guitar.

-You get a Complete Guitar Tuning Tutorial to help you tune at home.

-Image size is big with excellent quality video and audio.

-You can download the videos to your computer and have full control to pause, rewind, go forward, etc.

-Extremely low cost.

The reason for this is, that I prefer to have more students from more countries and help more people, even if their budget is very limited.

Having one great teacher to guide you with an organized system is better than viewing hundreds of free unorganized lessons on the web.

It takes me about 20 hours to record and edit EACH lesson.

How much time do you think someone who posted free Internet lessons invested ???


VISIT MY aStore where you can shop online to find Guitars and all kinds of accesories.


ABOUT THE TEACHER:

My name is Alvaro Avila. I've played guitar since I was 9 when my father taught me a few chords. When I was 18, despite my mother's desires for me to become a Doctor or Lawyer, I joined the National University of Costa Rica to study music. I´ve been teaching for more than 25 years now, because I was teaching even BEFORE I joined the Costarican University.Private Lessons is my job. I visit my student's homes to teach them how to play guitar.

People call me every week telling me that they are friends or family of one of my students and that they want lessons too, but I can not help more than 1 person at a time because I don't believe in group lessons.

There are music academies and private teachers in my town, but the phone keeps ringing and I am unable to help, because the afternoon has a limited number of hours. I always have at least 5 people waiting for a spot but visiting homes includes time waisted in traffic.

What this mean to you ?...It means I must've being doing something right all these years. What is , in my mind, the difference between me, and other teachers or academies ?

I believe it could be:

-My patience
-My respect for all people
-My SIMPLE explanations
-MY SYSTEM
-My sense of responsability to
my students... you decide.

Thank you very much for visiting.

Sing up for my newsletter to receive, FREE VIDEOS, tips and valuable information about what you love..guitar and music stuff. Or download your 17 guitar lessons RIGHT NOW for just $47: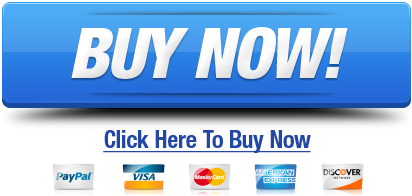 Come back anytime, "Mi casa es su casa"

Regards
Alvaro Avila

Visit me at: Facebook, Twitter, Blog




My fields of expertise are: Music Teaching, composing, arranging, music recording, live sound. I play guitar, bass and Piano.
Learning to build and promote this web page is now turning me into an Internet expert. What do you know !!
::adCenter::


People ask me all the time, when they are about to start, what kind of guitar they should buy? You have a few choices, but let's divide it into 2 basic categories: Electric Guitar or Acoustic Guitar.

In the "electric" category we can find different choices to consider. The first one is the style of music you want to play on your guitar.

Electric guitar is best for pop, rock, blues, alternative,country, metal but you should also consider that the learning materials that you are going to find, related to electric guitars is more oriented to scales, exercises, tricks and guitar solos. In other words, electric guitar learning material is going to take more effort on your side.

There are also, different types of electric guitars. Basic, with tremolo, even 7 string guitars, smaller size for young children, etc. In my newsletter I will be writing an entire article on electric guitars. Register your e-mail for updates.

In acoustic guitar, we have 2 basic choices:
The "classical guitar" which comes with nylon strings and is your best choice if you like to sing and just play chords or seriously study classical music. The styles that better match the classical guitar are: pop, soft rock, ballads, rhythm guitar styles, bossa nova and classical of course.

The second basic choice is "folk guitar" or "Steel-string Guitar" which is acoustic but comes with steel strings. The sound is much brighter and louder than the classical guitar (nylon strings). The down side is that steel strings get corroded pretty fast if your fingers tend to sweat. As a result, you will need to change strings more often (every 2 months or so, if you are not a performing artist) but the benefit of a nice bright sound is worth it.Pop, rock, blues, alternative and country are the best match for the steel-string guitar.

You can also find electro-acoustic guitars. They are the same as acoustic guitars with the extra feature of an output connection to plug into an amplifier (amp) so you can have a louder sound to perfom in public. They come with nylon strings or steel strings. Modern electro-acoustic guitars even include a tuner built in the body of the guitar. This is a great feature to consider.

Learn more by subscribing to my newsletters.

VISIT MY aStore where you can shop online to find Guitars and all kinds of accesories.

GUITARSIMPLE aStore
Click here !!